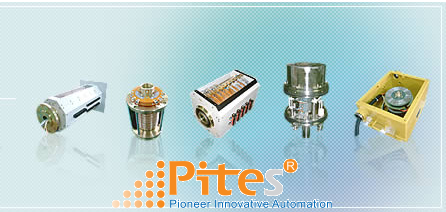 Slip-Ring and Wireless Transfer Device
Xuất sứ: JAPAN
Nhà cung cấp: Pitesco vietnam
Hãng sản xuất: NSD
Liên hệ tư vấn
Silver Alloy Slip-Ring Baumucoupler®
NSD original silver-alloy contact srip-ring for the electric power and data signal
customizing the slip ring in accordance with your specification
Serial communication with PLC
Even if the electric voltage and current are weak, the Baumcoupler can energize in a stable condition because of the unique structure whose contact point is made of silver alloy. The abrasion powder which generates a noise sweeps out, so the Baumcoupler is also good to measure or to control.
Energizes both the motor power supply and the control signal simultaneously
NSD makes the Baumcoupler for each worksite, so we can comply with your every request in the specification such as the installation space or special electric specification. The Baumcoupler can integrate the super current (motor power supply), ABSOCODER, PLG,and weak control signal (analog signal) into one unit.
Transmits 100A current without sparks and noises
Combining with several brushes with a contact point made of silver alloy, the Baumcoupler can transmit up to 100A. The carbon brush and mercury types aren't able to do so.
20-million rotation durability
It is unnecessary to maintain the silver contact-point slip ring up to 1-million rotation. If the contact point grease (PS) is reapplied to all rings once every one-million rotation, the Baumcoupler can be used up to 20-million rotation.
Durability
The protection structure can achieve IP65 by corresponding to each environment.
The protection cover made of SUS is also available, thereby the structure has excellent water and chemical resistances.
Compatible with CC-Link
Slip-ring with CC-Link network is available.